Des étoiles sonores aux sidérations musicales
Invitation à un voyage astral, sonore et musical dans la constellation de la grenouille : radiotourisme, trek rétrofuturiste, créatures intersidérales, galaxies cannibales et space chips à volonté.
6 heures de radiotransportation entre l'infiniment petit et l'infiniment grand, lounge 5 étoiles avec vue sur planètes exotiques, bal cosmique dans la 4ème dimension, rencontres du 3ème type, stars peu académiques, 2 en 1 pour une escapade sur Mars et à Marseille.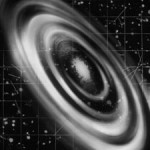 Décollage
"Star Trek Rapshody", Weird Al Yankovic
"That crazy place from outer space", Annette
Revue de presse par Stefan Jourdan
"The flying saucer", Buchanan, "Space Walk", Captain Christys
"Sous l'eclipse", Sonatura
"Le ciel de Sylvie Vauclair" (entretien avec l'astrophysicienne)
"Synthetic overture", Ata Ebtekar
French Mashup étoilé
Hubert Reeves, Apparition
"Accross the Universe", The Beatles
"Star Wars Disco", Cantina Bandstar
Hubert Reeves, Apparition, Sesame Street "Martians", "Eurobeat", Totakeke
"Space oddity", David Bowie
"Le Schmunn", extrait de Parages des Voies Mortes de William S. Burroughs. Voix : Xavier Thomas
"La forêt est elle vierge ?" Jean Poinsignon
Space cobayes. Voix : John Deneuve
"Animals like the pop", Harry Winkler
"Spock & Kirk love affair", Dr Demento
---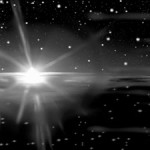 Sas de décontraction musicale: cocktails in space
"Neptune", Gustav Holst
Hubert Reeves, Apparition
"Recette" de Roger Caillois. Voix : Julie De Muer
Opéra Cosmique, Tony Regnauld
"Façon de parler", Jean Poinsignon
"Cosmos", de Walt Whitman. Voix : Olivier Apprill
"Orbiting life", Jeremy Winters
---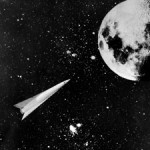 "Enchanted farm", Forbidden Five
"Summertime", au theremine, Clara Rockmore
"Life without gravity", Space Heads & Max Eastley
"Radio stime", Konstantin Raudive
Moondog, sa musique et ses secrets au sujet de l'univers
"Ramadan in space time"
Débris spatiaux
Afrofuturisme, approche. Voix et textes : Stefan Galland
(Sur nature) Early Jurassik, Jean Luc Herelle
"Puzzle futuriste (2)", Ultralab sur arteradio.com
---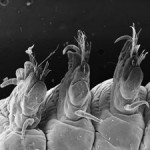 Robomix : Detroit gran pubah, Jean-Jacques Perrey, Ich bin, Hubert Reeves, Ben Bolton
"Programme Spatial", extrait de Essais William S. Burroughs. Voix : Xavier Thomas
"Sounds And Dialogue"s, Eastern adventures in space
"Rencontre avec un ufologue" extrait de l'Oeil du Cyclone
"Fiber visits the Q Continuum cool", Weirdomusic
Série B+Z en VF
"Dyslexic dumb dead voice", Limonadiac
"Subterreanian homesick alien", Radiohead
"Défense Civile, Décence Commune", extrait de Essais William S. Burroughs. Voix : Xavier Thomas
"Lost cosmonauts", Schlegel
---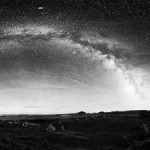 "Sounds", Quazar
"L'harmonie des Sphères" avec Sylvie Vauclair
"Musique of the spheres", Johanna M. Beyer
(Sur Nature) "Later Jurassik", Jean Luc Herelle
Hubert Reeves, Apparition
Extrait de Naissance d'une. Voix & texte : O.Apprill (Zinc Editions, avec A. Ritter). Montage Ch. Rault
Ascendants et circulaires, musiques sur verres (Amélie Agut)
"Erosphere", François Bayle
"Le dépouillement par l'espace", Henri Michaux. Voix : Matéo & Nelly Flecher
"De la terre à la lune", Pierre Henry
---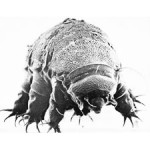 ---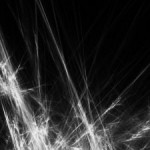 Atom TM, Chris Watson, Gregg Kowalsky "Tape Chants", Biosphère "Autour de la Lune", Radioastronomy, Anton Nikkilai, etc.
---
Pour cette nuit, des mercis très proches de l'infini à :
Sylvie Vauclair, Charlotte Lemaître, Stéphane Galland, Lionel Vicari, Olivier Apprill, Arnaud Forest, Jeanne Robet et les arteradieux, Stefan Jourdan, Lucien Bertolina, Etienne Noiseau, les audionaturalistes passionnés rencontrés à Miscon, et bien sûr, la tribu des grenouilles (Xavier, Stefan, Célia, Nelly, Matéo, Julie, Flavie, Sylvain et Jonah…)